Welcome to our website!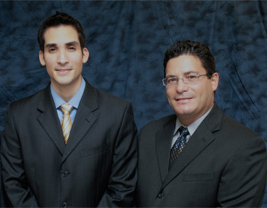 We designed our dental website to provide convenient information about our philosophy, dental practice, dental procedures, and patient education.
Feel free to browse our dental website, read about our dental staff and dental services, and get to know us.
We are located in the beautiful cities of Harlingen and Edinburg. Our goal is to work with you to achieve the best oral health, the most beautiful smile, and the most favorable dental experience possible.
Contact us personally for answers to any dental questions. Or better yet, please stop by our dental office to meet us!
Vision and Mission Statement
Dr. Ivan E. Rodriguez, Dr. Victor Luikham and Dr. Ernesto G. Trevino strive to create a stable, comfortable, ethical, and professional environment by delivering the best loving care and endodontic treatment possible to our patients.
In order to do so we are engaged in a continual process of discovering, creating, revising and implementing new ideas for our practice. With the use of systems, ideas, and people, our goal is accomplished by developing a positive, nurturing sanctuary feeling of space that provides each member of our staff with a safe environment to grow and fulfill our needs both personally and professionally. This place should be one of mutual respect, clear communication, laughter, and teamwork. We enjoy having an atmosphere that is fun, energized, and joyful, but with the highest level of respect and consideration to other staff members and patients. We look forward each day with hope and enthusiasm to accomplish our goal.
Dr. Rodriguez', Dr. Luikham and Dr. Trevino staff will be filled with pride, a sense of ease, and a calmness that allows us to provide excellence in endodontic treatment that is unsurpassed.